Get Thick Products
Regular price
Sale price
$48.99
Unit price
per
Sale
Sold out
Get Thick Quick Cream specifically targets estrogen receptors in the body, using Plant derived Phytoestrogen carrying herbs to help thicken and grow your bust, butt, hips, and thighs. Say goodbye to invasive and unnatural cosmetic procedures, and hello to a natural solution for achieving the curves you desire.
But why stop at just the cream when you can also use the Get Thick Quick Plumping Soap? This soap is formulated with a combination of Phytoestrogen and fatty acids that stimulate the estrogen receptors in the body responsible for growth during puberty. The result? Your body will think it's going through puberty all over again, and your curves will regrow naturally - no steroids required.
But wait ! We're still not done… The Get Thick Quick Pills use natural phytoestrogen herbs to achieve these results, ensuring that there are no known side effects. With all-natural ingredients, you can trust that these pills are not only effective but also safe for long-term use.
"This statement has not been evaluated by the Food and Drug Administration. This product is not intended to diagnose, treat, cure, or prevent any disease;"
Share
View full details
Weight Gain-Curves-Body Enhancement
Highlights

All Natural Organic safe and effective products aimed to help encourage your body's natural ability to regrow using nature's own Phtoestrogen carrying herbs
Shipping

We ship within 1-2 days after cleared payment.
Details

For safe effective weight gain
Ingredients

All Natual Imported top quality herbs, Fatty Acids, and Extracts & Much More
"This is the first product that I used that actually works. I'm so excited and can't wait to reach my goal"
These Products work amazing paired together
When paired together you are working your body both internally and externally, which is a great way to reach your goals faster.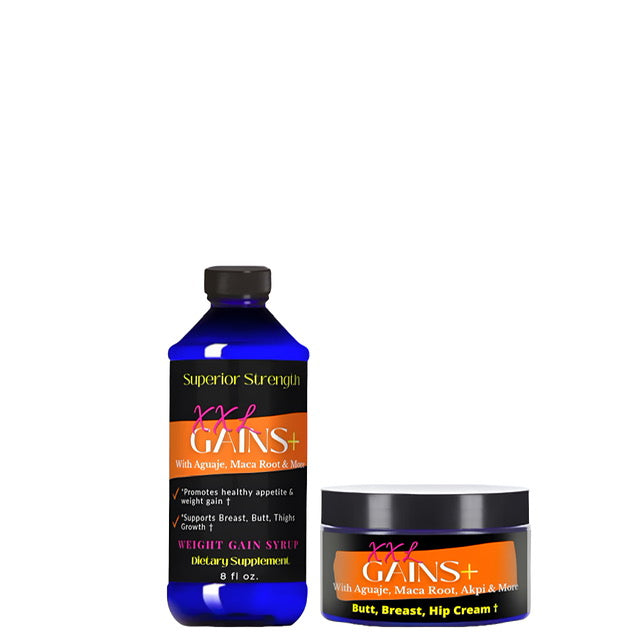 XXL Gains+ Syrup & Cream
This All Natural liquid syrup will help you gain weight while the cream can be applied to the buttocks, breast, hips and thigh areas to give you a fuller looking butt
Shop now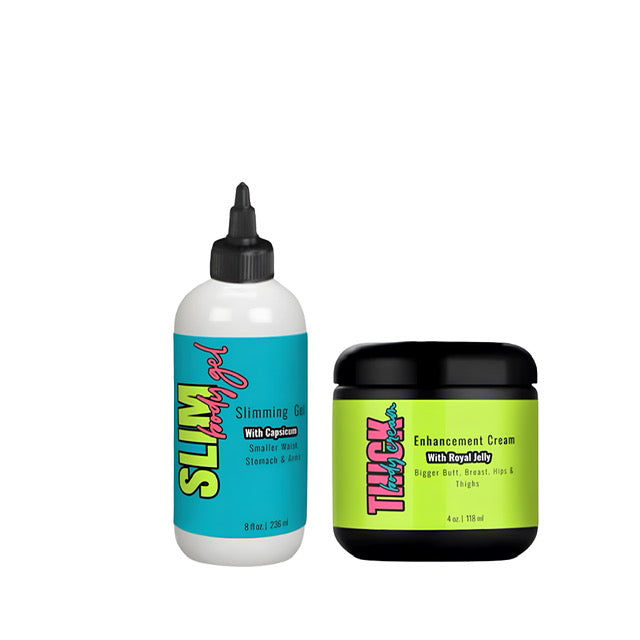 Slim Thick
Pair together great if you're looking to have a slimmer stomach and waist but want a bigger butt
Shop now
Plump it up Instant Results
Paired together this product can give you instant results. A slight plumping effect. The mico exfoliating bodywash removes old dead skin allowing better penetraation of the product while the cream works with plumping.
Shop now